At the beginning, it should be mentioned that no one will tell you the exact definition of an aviation watch today. This issue is discussed not only by watch manufacturers themselves, but also by pilots. However, most of them agree on the basic parameters that characterize aviation watches (pilot watches): high precision, durability in difficult conditions and, of course, good readability.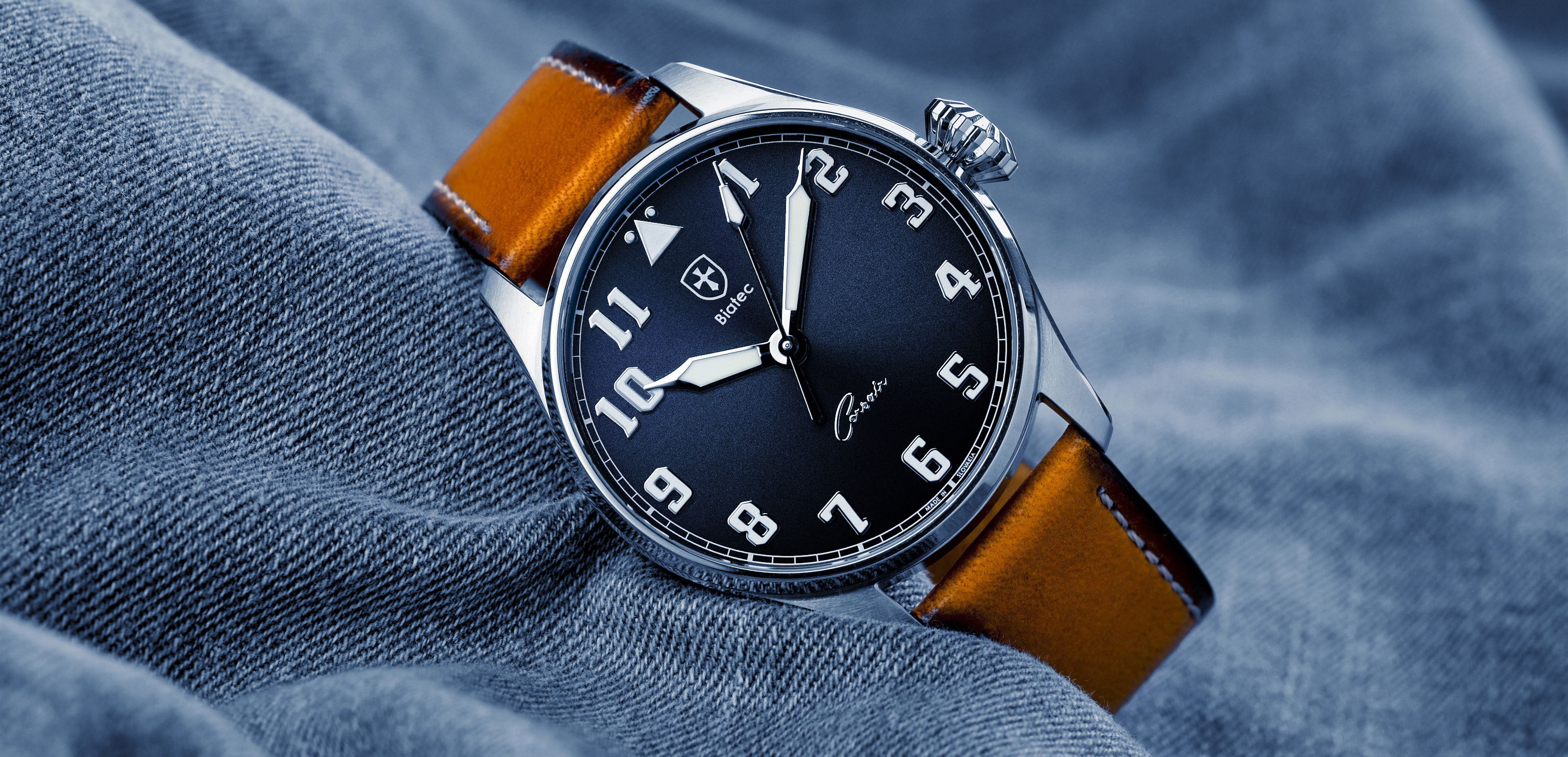 At the beginning of the 20th century, during the race to be the first to take off, we could see the fight between the Wright brothers and the Brazilian Alberto Santos - Dumont. The Wright brothers first took off in 1903, but only Alberto Santos-Dumont took off with a machine equipped with wheels that allowed it to take off under its own power, as specified by the International Aeronautical Federation, which verified flight records. In contrast, the Wright brothers' machines used a rail and later a catapult system for takeoff.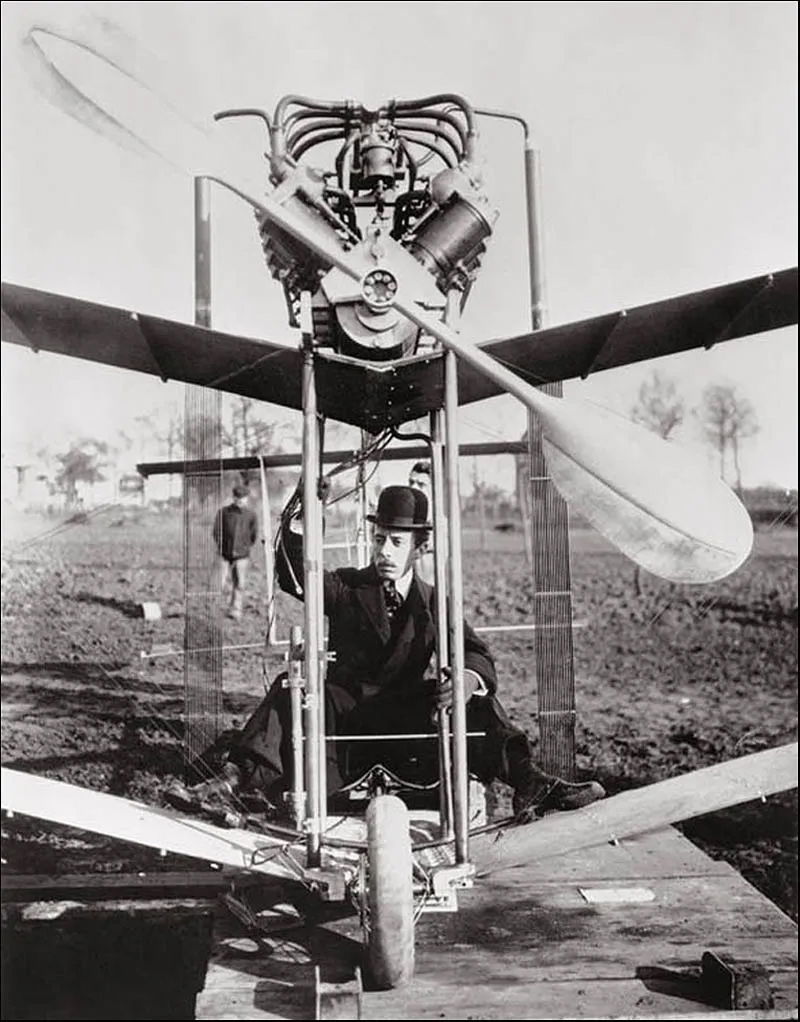 Back to watches: Alberto Santos-Dumont mentioned a big problem with pocket watches at dinner in Paris. During the flight, he was very busy and did not have time or opportunity to check the time of his watch. Taking them out of the pocket, opening them, reading the time, closing them and putting them back could occur disaster of flight. Louis-Joseph Cartier listened to Albert's problems at dinner, and then, together with watchmaker Edmond Jaeger, they invented the first wristwatch.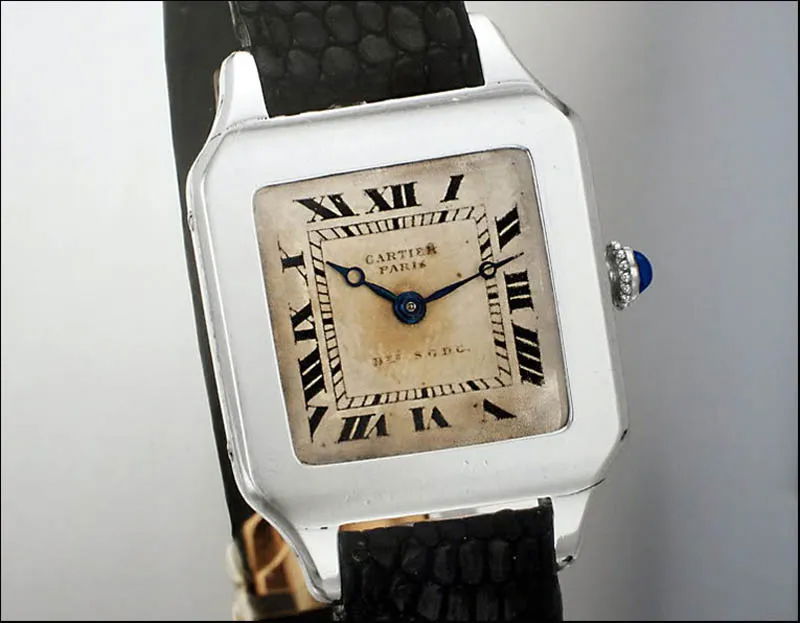 The Wright brothers and Alberto Santos started the golden age of aviation as well as pilot's watches, followed by Louis Blériot. As soon as it was possible to fly, pilots raised their goals and humanity attempted the impossible, for example, flying across the English Channel.
In 1909, Blériot flew over almost 50 kilometers with a Zenith watch on his wrist. The flight from Calais to Dover took approximately 40 minutes, flying at an altitude of 45-90 meters. After many failures, the "King of Accidents" became the "Father of Aviation", as his nicknames went.
The watch he wore when he flew across the English Channel (French: La Manche) boasted a number of features that made it an aeronautical model. This watch has common features with all future pilot models. They offered flight-helping features: luminescent-coated indexes and hands for better legibility, oversized Arabic numerals, a large crown for operation with gloves, an anti-magnetic spring, and a case that could be attached to the instrument panel.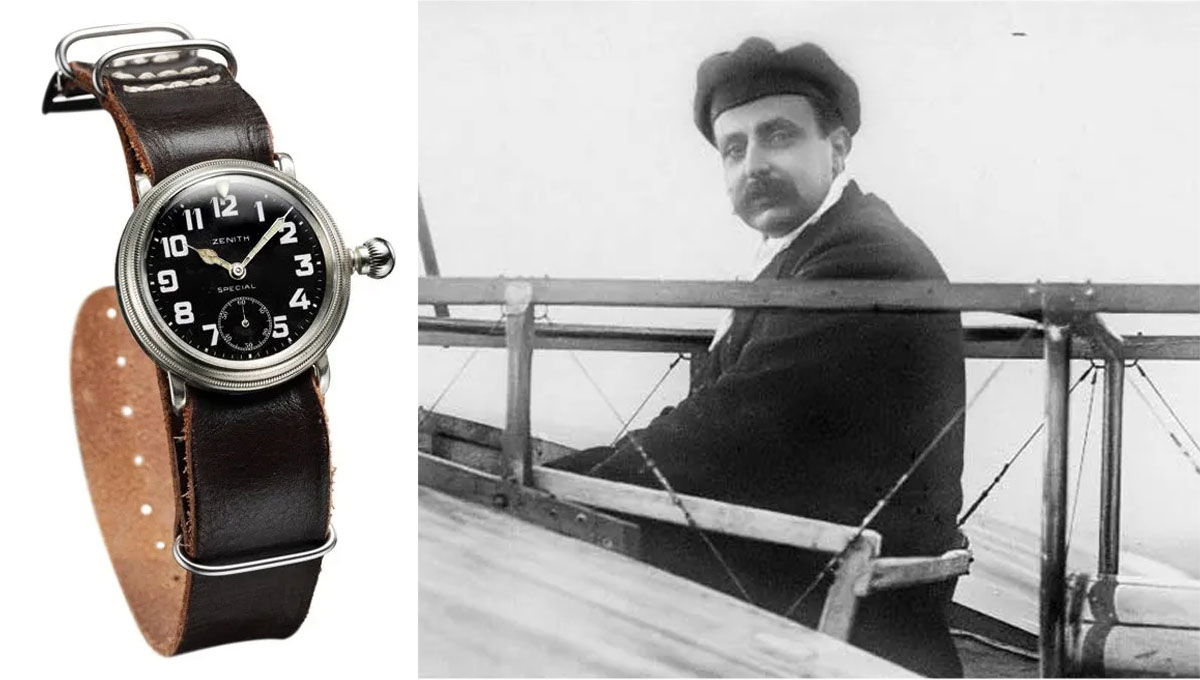 "I am very satisfied with the watch I use regularly, but I cannot recommend it too much to people who are looking for accuracy," said Louis Blériot on March 19, 1912.
After the first attempts in aviation, World War I was an important milestone in the development of watches. British pilots flew with Mark IV.A (1914) and Mark V (1916) pocket watches. A characteristic feature of military watches was the marking on the back cover, where they belonged to a specific country and unit, also the repair of the watch was indicated on the back cover.
When these watches entered the aircraft, they became chronometric instruments that the pilot placed in the instrument panel. On the other hand, German pilots wore upside-down watches hung on a pendant on their flight suits.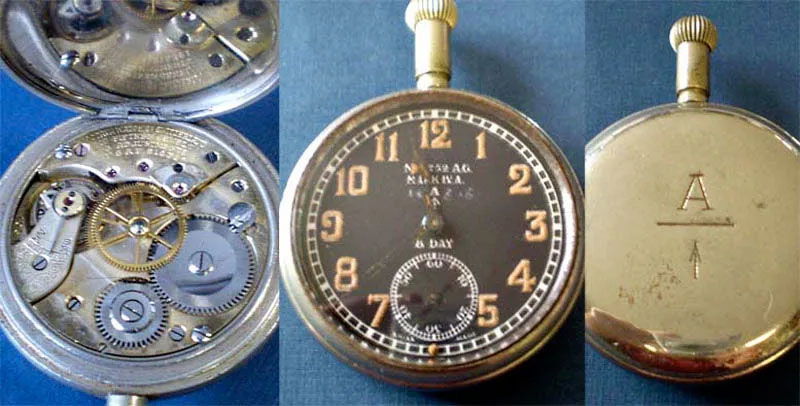 British Army Royal Air Force (later RAF) air watches had an underlined capital A with a broad arrow pointing upwards.
In the interwar period, when flying was quite common, pilots attempted to cross the Atlantic Ocean. Charles Lindbergh was one of them. During his 33.5 hour flight he needed needed help guiding to his destination, there are no islands between Europe and America to facilitate navigation. Longines took advantage of this challenge and produced a navigation watch that made it possible to calculate the exact location despite the shortcomings in time accuracy. A difference of a few seconds during a flight can mean a course deviation of several kilometers. How to compensate for deviations in timekeeping and at the same time maintain accuracy?
The predecessor of Lindbergh's watch was the Weems watch. In 1929, Captain Phillip Van Horn Weems developed a watch for marine navigation. The watch also quickly proved itself in aviation. Due to the turbulence and thick gloves required for high altitude flying, Weems were typically oversized. A distinctive feature of this 48 mm watch was its rotating central seconds dial. Pilots could listen to minute-by-minute audio signals via the aircraft radio and adjust the center dial to maintain accuracy. The rotating inner dial displayed the correct minutes and graphically displayed the deviation from the originally set time.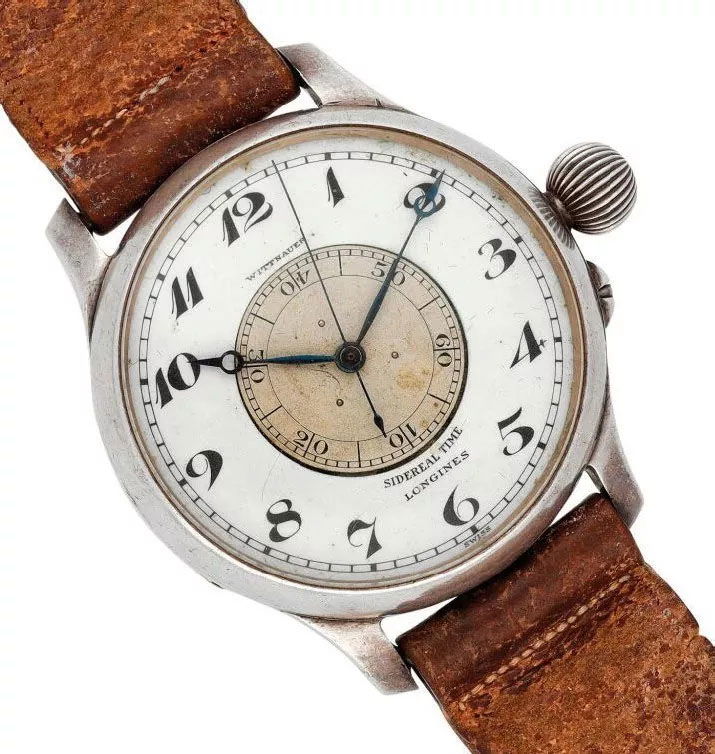 According to Lindbergh's design, additional data were added to the dial and bezel to facilitate the calculation of geographical position in degrees of angle and minutes of arc. Pilots could now determine their position with certainty even at much greater distances.

Modern pilots watches as we know them were created before World War II. In 1935, the Germans announced their plans to rebuild their air force and officially created the Luftwaffe. Although few knew it at the time (including watchmakers), Germany was preparing for war. The Ministry of Aviation (German: Reichsluftfahrtministerium, abbreviated RLM) responsible for aircraft development, was looking for a watch for its bomber navigators. Concept designs from 1935 first had a specification similar to Lindbergh's watch, but this specification was dropped and new criteria emerged that made the B-Uhr instantly recognizable.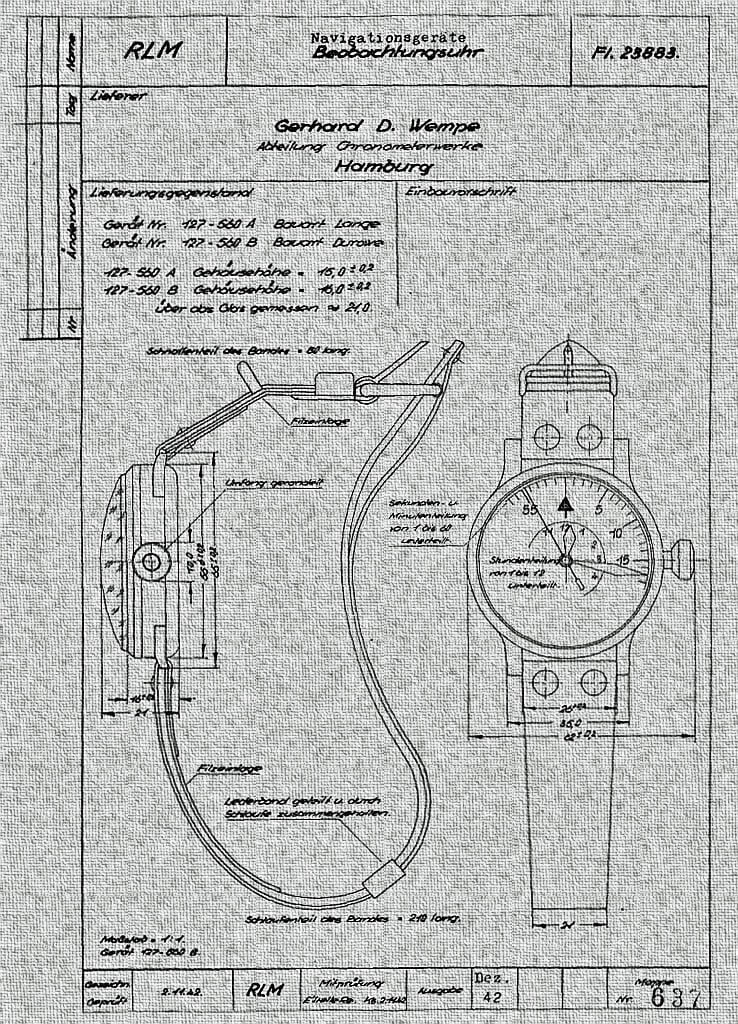 ⦁ The watch had a diameter of 55 millimeters. This size suited the large hand-wound movements typically used in pocket watches, but the B-Uhr was meant to be a wristwatch.
⦁ The movement was surrounded by an inner iron casing, which made the B-Uhr anti-magnetic (necessity in aviation).
⦁ For pilots, the function of setting seconds was inherent. We mean a mechanism that stops the watch after pulling out the crown and starts it again by pressing it again (hacking system). Thus, it is possible to synchronize the watches with each other or according to a certain signal, which is an important element especially in the case of military operations.
⦁ An oversized diamond or onion crown that could be operated while wearing leather gloves. ⦁ Double riveted leather strap, long enough to go over a leather flight jacket. B-Uhren is short for Beobachtungs-uhren, literally "Observation Watch".
The B-Uhren were the property of the Luftwaffe, not the navigators. The navigator received the watch before the flight and returned the watch after completing the mission.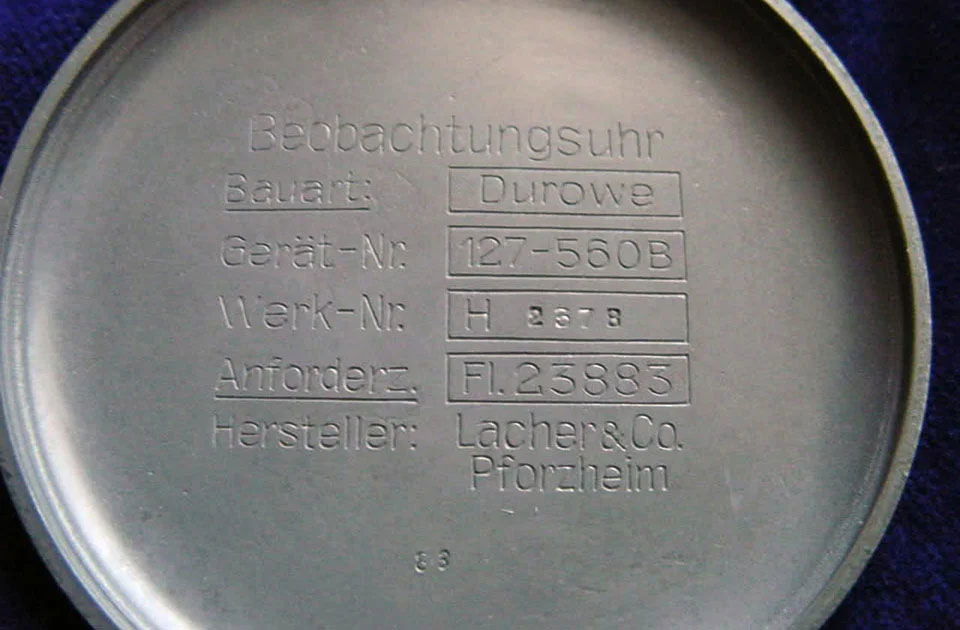 B-Uhren was produced by five manufacturers - four German and one Swiss. In Germany, watches were produced by A. Lange & Söhne, Wempe, Lacher & Company/Durowe (Laco) and Walter Storz (Stowa). In Switzerland, IWC supplied watches to the allies and supplied the B-Uhr (cal. 52T SC) to the Luftwaffe.