It was year 2015, when the idea to bring Slovak watches to market was born. It was not an easy journey, but in the end the Biatec watches were born. They are known for their design and quality and for many of their owners they are watches with an interesting background and history, so they want to keep them in the best possible condition.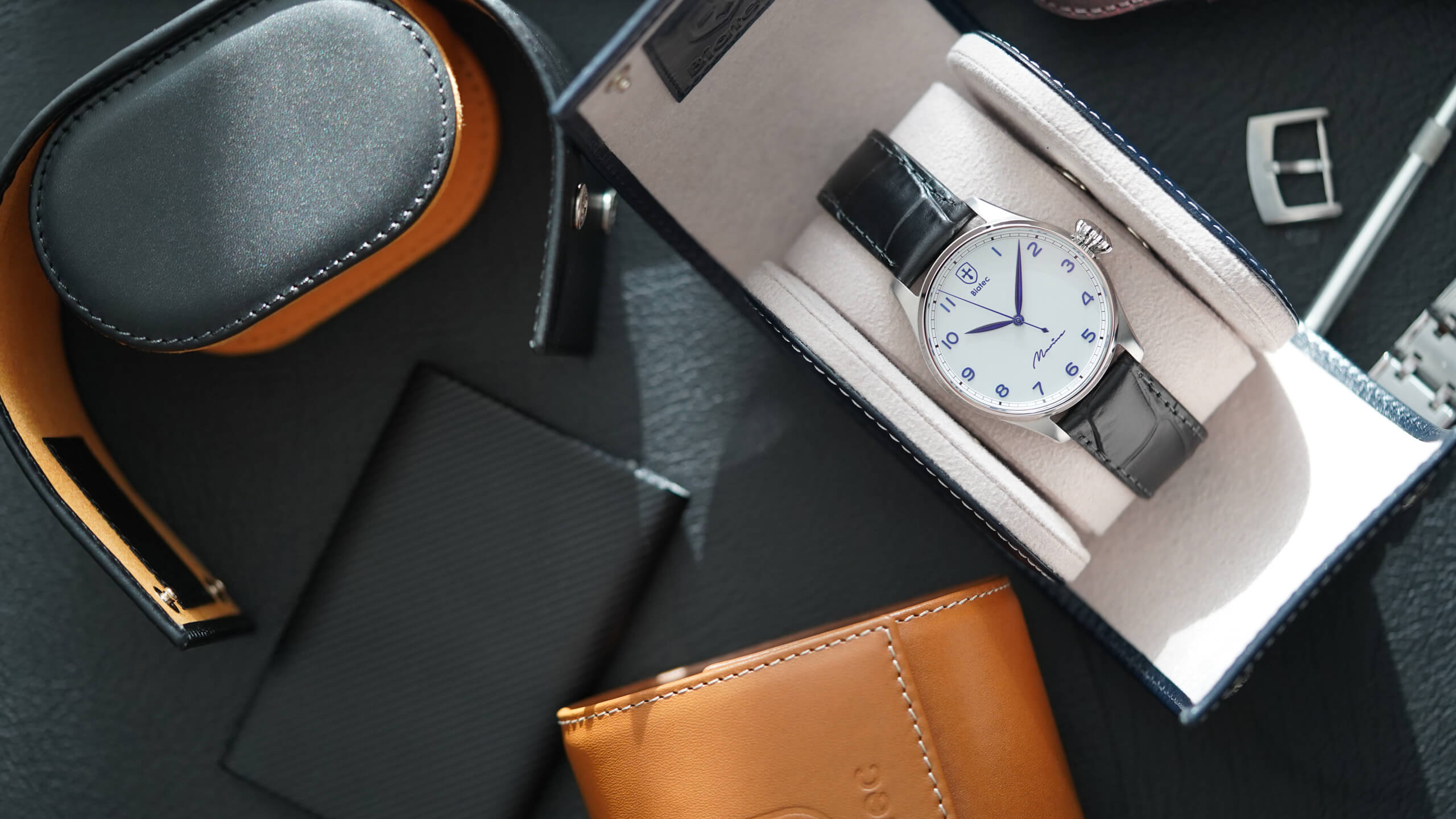 For them, but not only for them, we bring a complete novelty in our range. Biatec travel cases. Both our watches and the cases are characterized by the quality of workmanship, which is evident not only with the quality of the materials used but also little details like contrasting stitching which completes the overall elegant impression of the case.
Biatec travel cases are made with an emphasis on detail and quality. They are made in several color variants so that even the most demanding customer can find what he/she is looking for.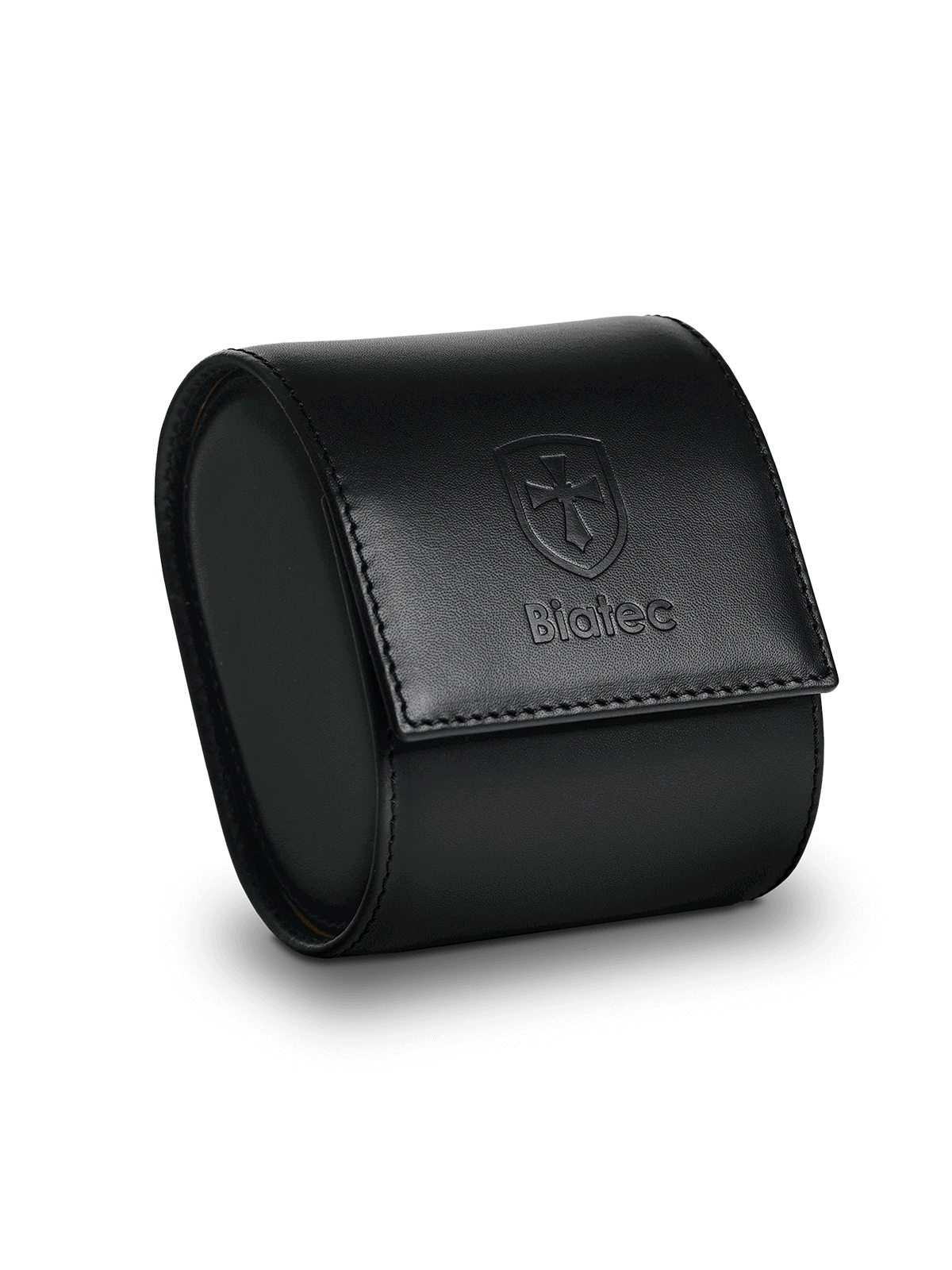 The undying classic in black, with the same stitching, decorated with the Biatec logo on the front, made of quality calfskin, hides a yellow suede interior, which ensures safety for most regular watches, not only Biatec. This color combination is distinctive for us, as the first models of Biatec watches traveled to their owners in the boxes of this color combination. For an even better feeling of safety, the cushion inside the case is secured on the sides with side clips, so you don't have to worry about your watch falling out when you open the case. The cushion is made of a pleasant material that adapts to the strap of your watch without exerting unnecessary pressure on it.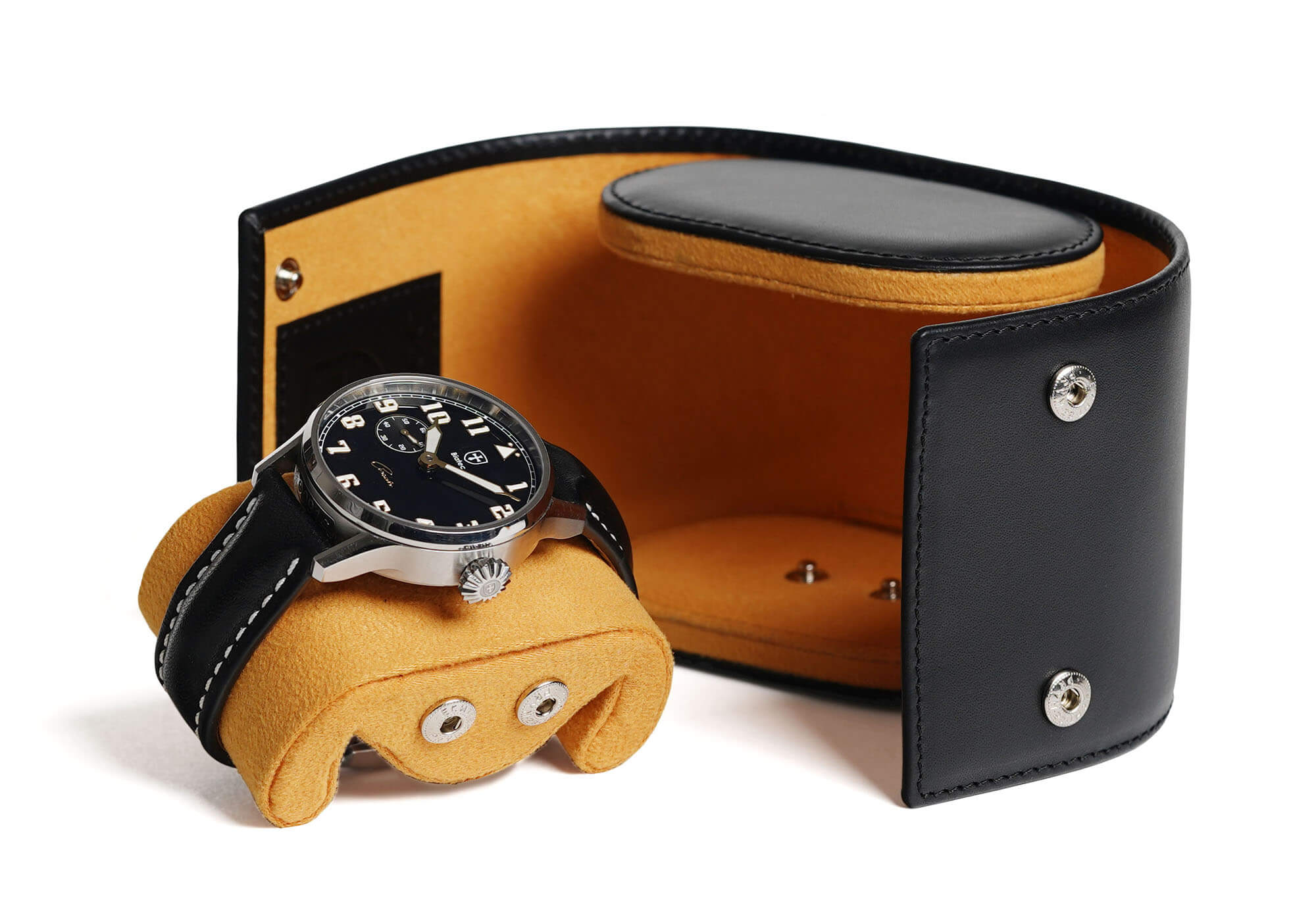 If you are not a fan of classic, we have an alternative for you. How about the lightbrown travel case? Still elegant enough, but at first glance natural, like the material from which it is made. In order to maintain the elegance, the interior is also in matching brown, which enhances the overall look and uniqueness of this case.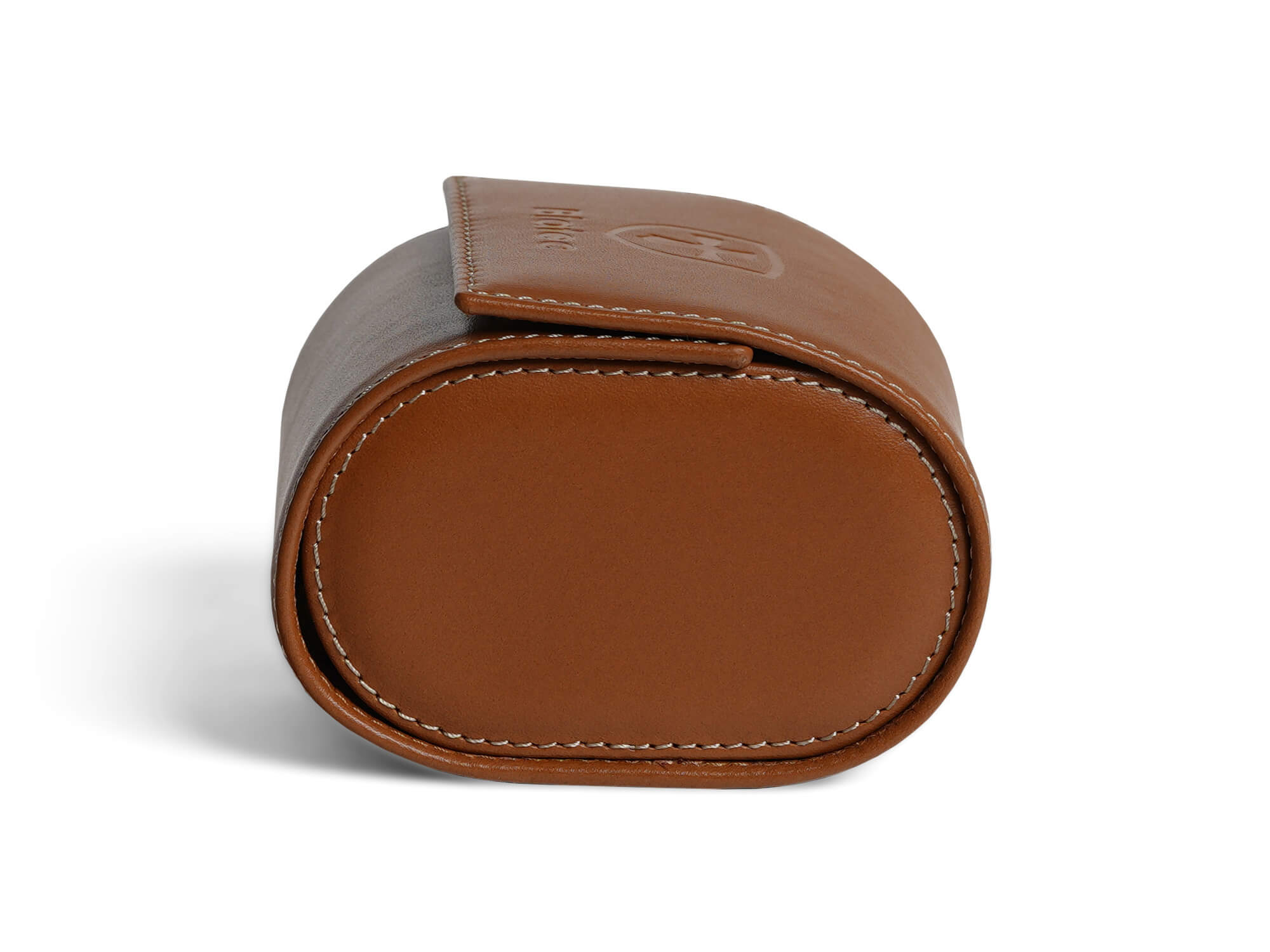 For comfort lovers, we have included a dark brown travel case in our offer. Less conspicuous than the previous case, but no less quality and beautiful. After opening the case, you will be pleasantly surprised by the beautiful color of the chocolate, which will highlight any of your favorite watch models.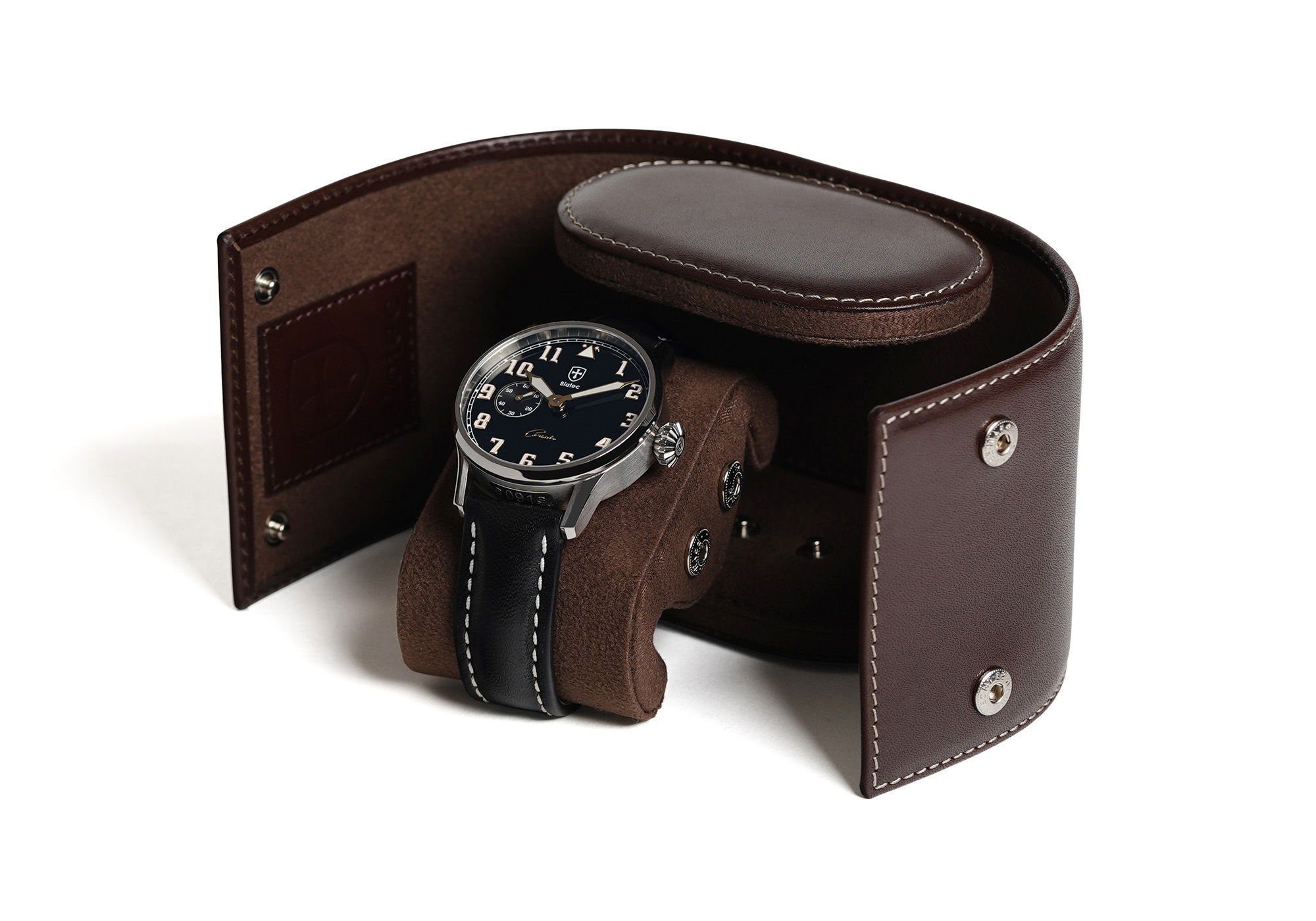 Do you want to leave the conventions and set out on a path of uniqueness? Then our travel case in dark blue is just for you. It is interesting at first sight and after its opening, the feeling of uniqueness in you will only intensify. The dark blue quality calfskin hides a pale gray suede interior, the contrast of which is nothing less than eye-catching and exclusive.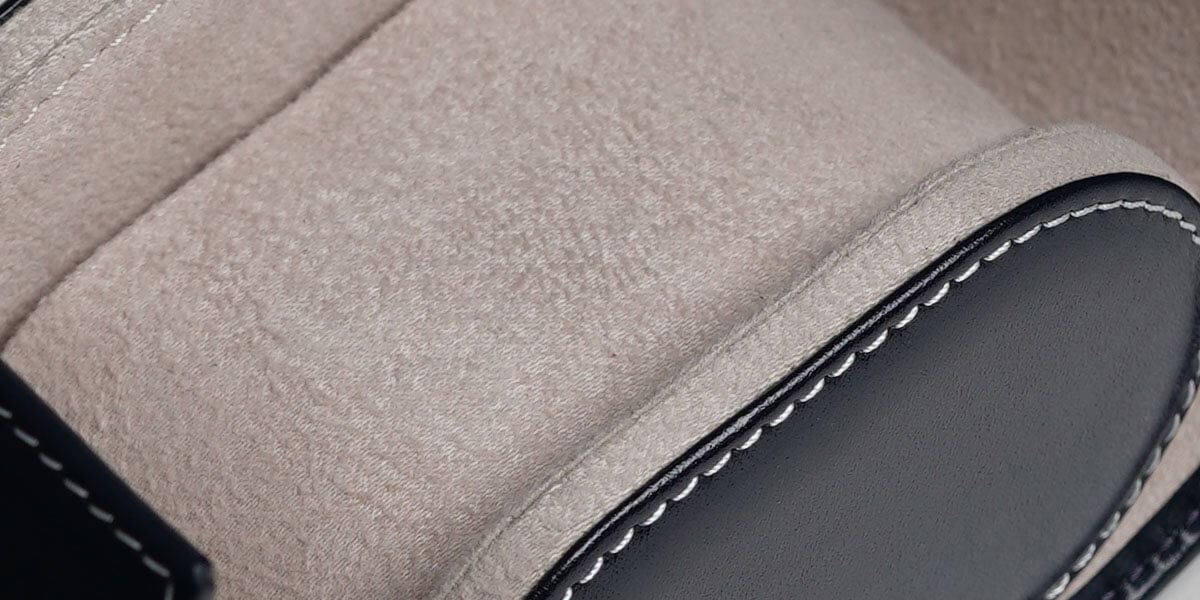 Whatever color combination you choose, you won't take a step aside. All our travel cases have common features. And these are: practicality, elegance, quality workmanship and exclusive calfskin.
And how to take care of your leather travel cases? It is really easy! In order for your case to last as long as possible as new, quality alone is not enough. It also needs to be given the attention it deserves. Our cases are not demanding, but there are a few principles to follow.
The first is to keep the case as far away from the water as possible. A few drops of rain are refreshing, but a heavy downpour does not prove beauty. If it still happens that the case gets wet, do not dry it under radiant heat or over a direct fire. Even the opposite extreme is not ideal for the calfskin leather. Frost and excessive heat can cause the skin to harden. Also, the sun is not a friend of colored skin.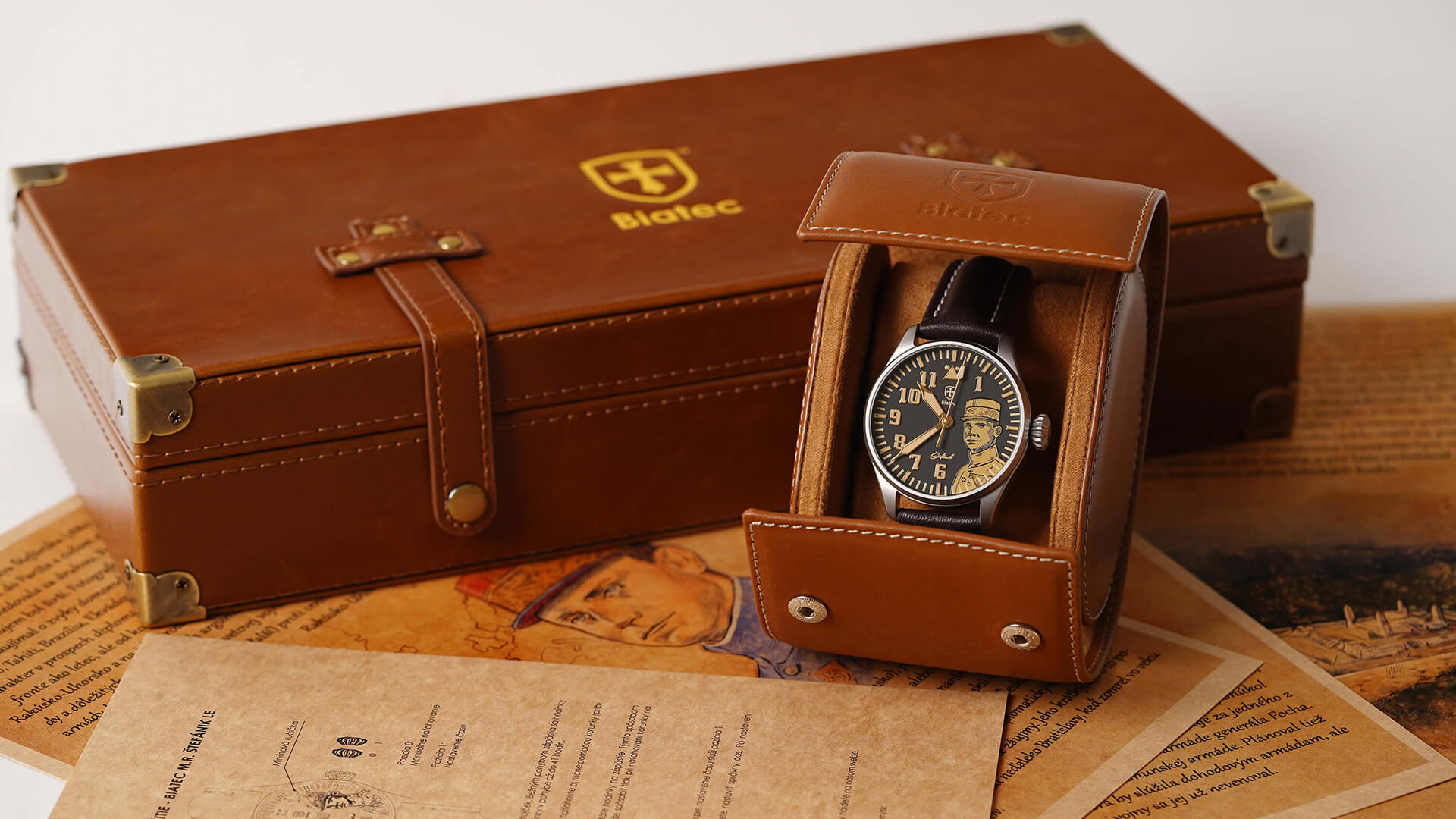 The second principle is to take into account the surface finish. Smooth leather is really not demanding and if you still manage to make some stain on it, do not despair. A soft cloth and soapy water will make a job. Of course, gentle and with emotion.
The last principle is regular treatment. It's also not difficult. All you need is a soft cream that contains beeswax and, if necessary, impregnating substances.
By following these three principles, your travel case will retain all the good features it has for a long time and will repay you with its long-lasting beauty.