Peter, could you please introduce your brand to our readers in a few sentences. We did it on our blog, but from the founder view, it will have a completely different weight.
Of course, I'd love to. The Biatec brand is very young in the watchmaking world and it can be said that it is also very small. The idea of creating my own brand had been in my mind for a long time, but it was only in 2016 that I decided and registered the trademark called Biatec. The name Biatec resonates in the ears of Slovaks basically since their childhood. Biatec were old Celtic coins, probably minted on the territory of today's Bratislava (capital city of Slovakia), which we were taught about in elementary school. And since we would like to leave a Slovak imprint in our watches, we decided to name our brand Biatec. The original Biatec coins usually depicted a rider on a horse, from which it can be concluded that it was the name of the rider himself - the monarch. Later, this symbol was also used, for example, on the Slovak five-crown coin. Well, we wanted to follow up on this heritage by installing a "coins" under the casebacks of our models (only diver models are exception and they have full steel casebackss). Those coins will be used thematically according to the collection, or we can also personalize them and make for example watches for different anniversaries or holidays. These coins are produced for us by one of the oldest factories in the world! It is a Kremnica mint that has been minting coins for almost 700 years and it is located around half an hour from us. I could also briefly describe how our logo was created. I commissioned a company to create a logo. They came up with about five proposals and they weren't really bad. But it wasn't what I exactly expected. Then I realized how could I made such a request (to create a logo) to a third party company that dont know my deeper vision behind the brand. So I basically created our logo myself. It should be a combination of the Slovak double cross (which could not be registered as a trademark) and the Celtic cross, since Biatec were Celtic coins. The cross is a very strong symbol, it also refers to a strong Christian tradition in Slovakia, and it is a logo that is one of the few, builded vertically. Thus, it stands out very well when placed among other logos that are printed next to it.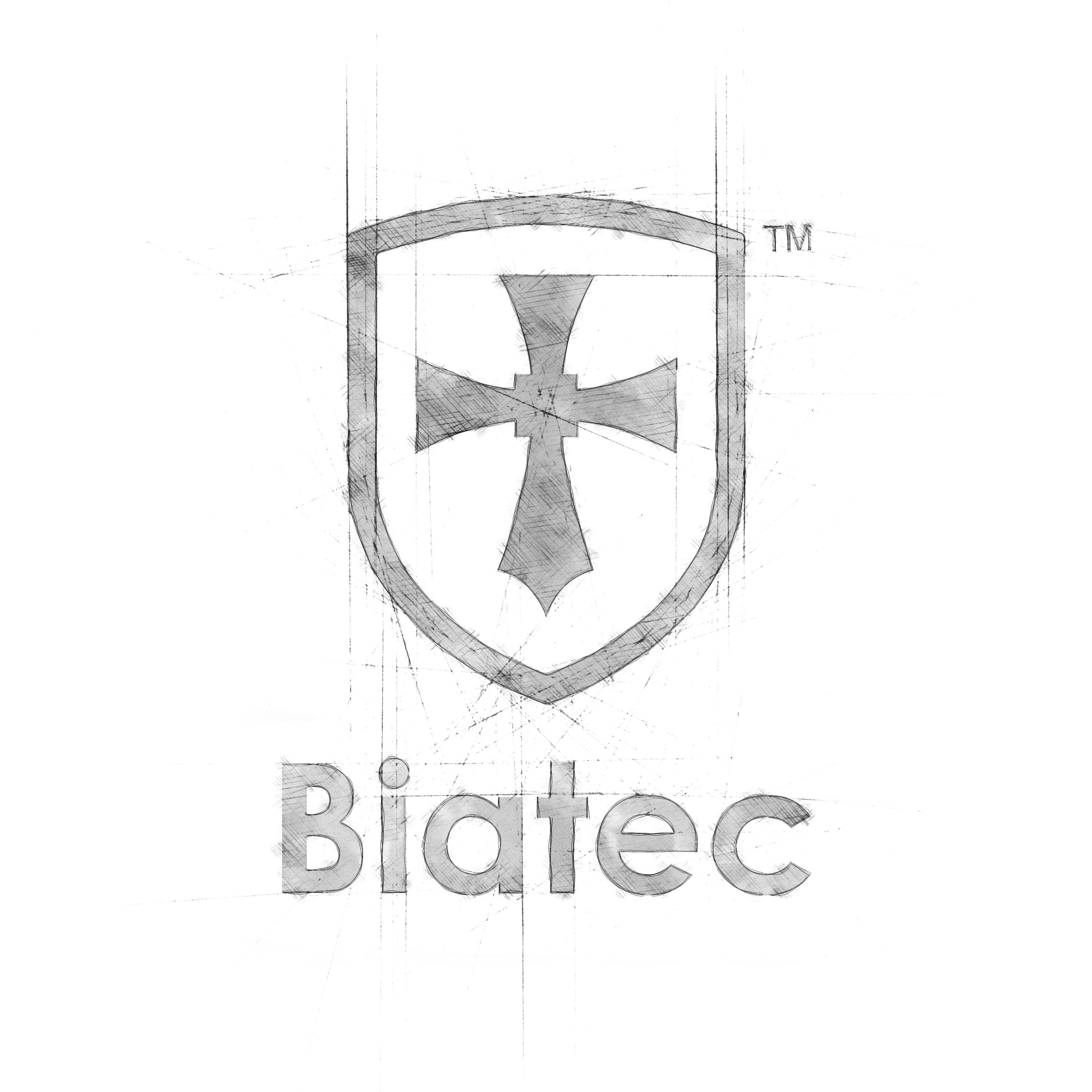 What path led to your own brand?
Painful...:) It certainly wouldn't have been so difficult if we had a lot of capital, but we basically started on a green field. Parents and friends lent us. However, also the customers themselves helped us a lot in the beginning, because they were willing to pre-order the watches with a deposit and patiently waited for their deliveries. It is written in the Bible that faith can move mountains and it is so. We believed in the brand and our family and customers believed in us.
What motivates you and where do you want to grow with Biatec?
Confucius said a very nice thing. "Choose a job you love and you'll never in your life have to work again." That's what motivates me. I really like what I do and I am not the type of person who would be satisfied if he worked "for someone else". I like the freedom of being able to make decisions about my own time and business. An important part of this is the possibility to create. The fact that we have the opportunity to create beautiful objects that will be part of many human stories. Watches are an object of a personal use, something that connects with a person more than it might seem. For example, from the point of view of a son who inherits a watch from his father, it can have an incalculable value, even if, for example, it was not very expensive. However, that watch has encoded story of his father in it, you are wearing something that your father wore all his life. And that is priceless. This is also why we decided to go the route of mechanical movements, because they (if you take care of them) will last forever. And where would we like to grow with Biatec? Actually, we are not the type of aggressive entrepreneurs where we have precisely defined five-years plans. We operate quite spontaneously. I have the feeling that we are gradually reaching the limit of purchasing power in this segment here in Slovakia, and therefore we would like to gradually start orienting ourselves in a direction outside of it.
Were there times when you wanted to wrap your business in a watch industry?
Of course, but I wouldn't want to turn this debate into a negative one. Believe me, there were countless obstacles, especially in the beginning, but I try not to think about that anymore and rather look forward to what is still waiting for us.
Do you have ambitions to produce your own cases, movements or other watch components in Slovakia?
Certainly yes, but only components that are realistic in our conditions. We have a plan to purchase a CNC machine with an accuracy of a few microns, with which we could basically make many components, from cases, metal bracelets, clasps to movement parts such as custom rotors. But we certainly do not plan to manufacture the movements or dials themselves at least not in this stage. This would require multimillion euro investments, and almost no watch company in the world makes every component alone because it is just very unefficient. So we would like to continue to buy these parts from our foreign suppliers. Many of them do for other high-end watch companies from Omega to Ulysse Nardin, but the difference is that we keep our prices low.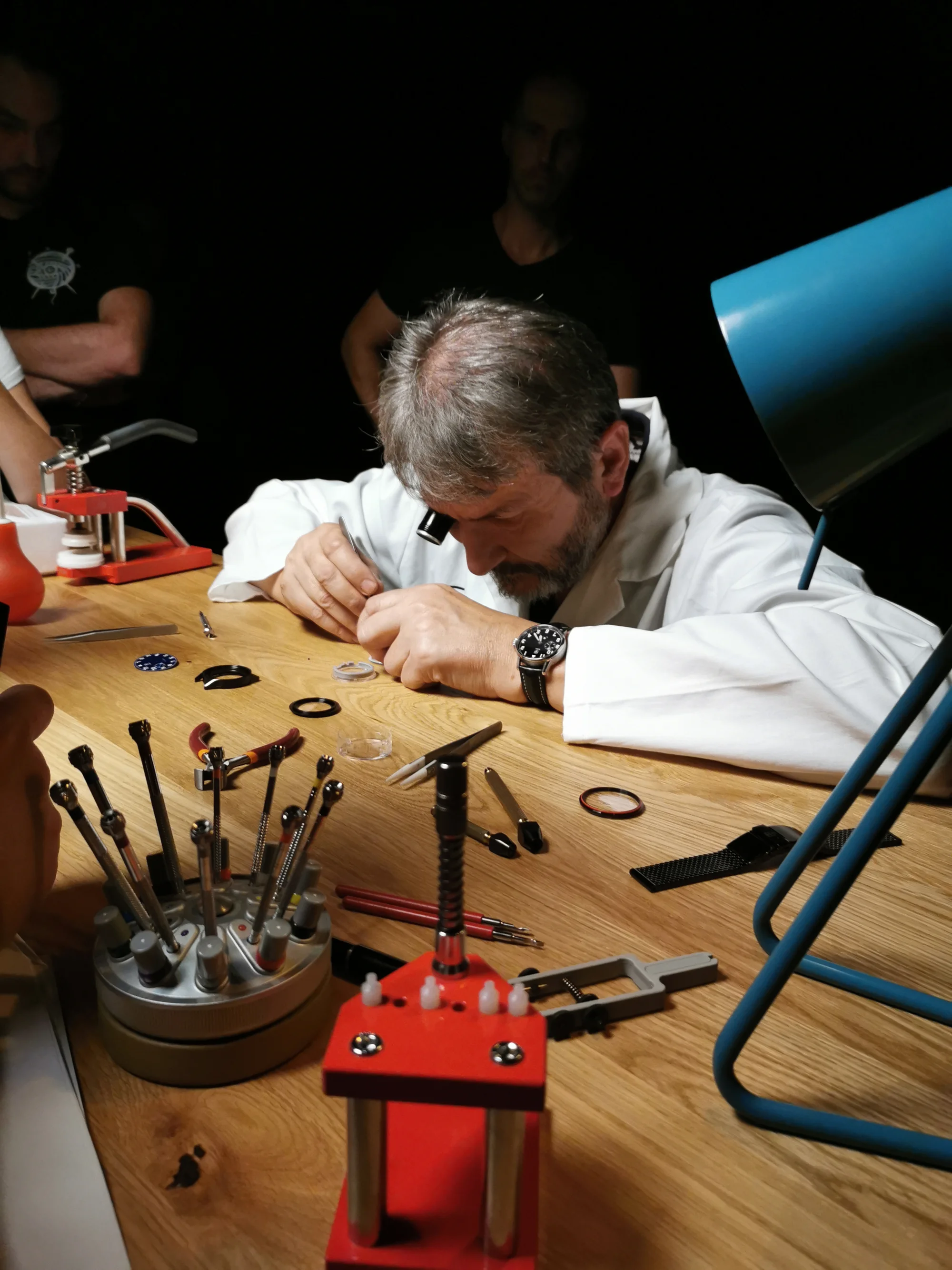 Our main watchmaker showing his almost 40 years skills to the public.
Where do you get inspiration for creating new models / designs?
We are mostly inspired by other watch brands, so it would be naive to think that we are not inspired by others and reinvent the wheel every time. But we always want to keep our own identity and taking into account that we do not make copies but our own design. Therefore, we are mostly inspired only by individual parts of the watch, such as the hour indexes themselves, hands, etc. Today, however, the overall problem is that because there is so many watches everywhere, you can basically find something on every brand that someone else has used before. For example, Miloš (the designer of the brand) and I were stroking our egos about how we managed to make a nice case for our Magnifique women's watch. We thought it was quite original, until about two weeks later, by pure coincidence, I saw a photo of an unnamed brand on the internet, where I shuddered to see how they had a case similar to ours. We laughed that people would "hate" us for making a copy, but that was not really the intention. Well, our principle is to make at least a regular collection simple, where you can easily read the time. So there is often nothing to invent, it must have an hour and minute hand and indices. We try to be a little more extravagant with our limited edition models. Now, for example, we are preparing another limited edition that will stand out from the "ordinary" range. And as for limited editions like Kriváň or Štefánik, the inspiration is already obvious from the name. (Note: Krivan is one of the most distinctive mountain in Slovakia and Mr. Stefanik was one of the biggest persons in Slovakian history). But most of the models are neutral with English names so that we can sell them abroad too. Kriváň probably won't buy an American.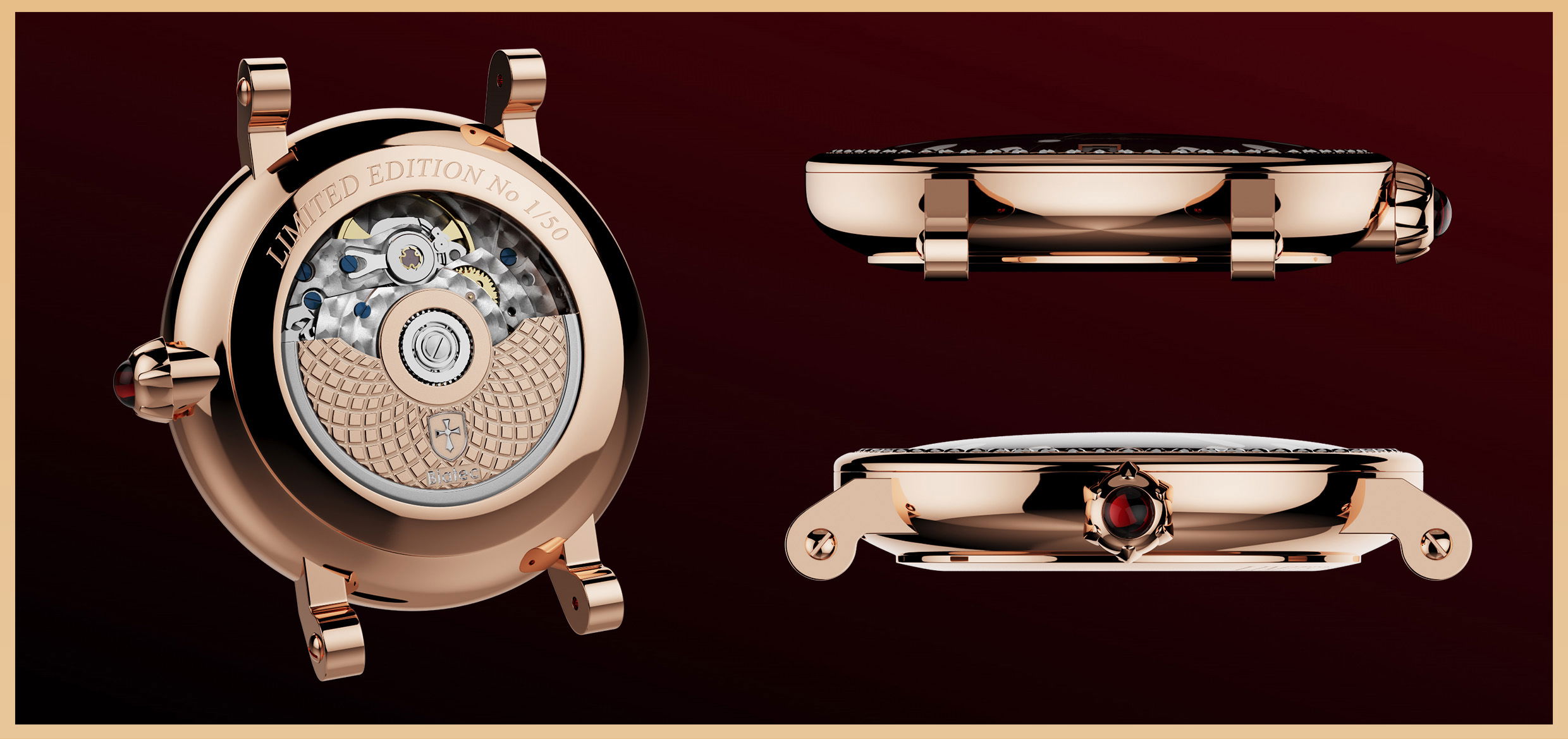 Are you interested in working on similar limited editions with sellers?
Certainly yes, we like to create new models and when there is such an opportunity, it is certainly welcomed. We have also made limited edition watches for other companies here in Slovakia and are generally open to such cooperations. Our advantage is that we are a small, independent brand that can afford to have fun even with smaller orders. Personally, I like that Helveti limited edition very much, it is based on our standard Majestic model, but you will find there nice details which refers to the togetherness of our two nations – Czech and Slovak.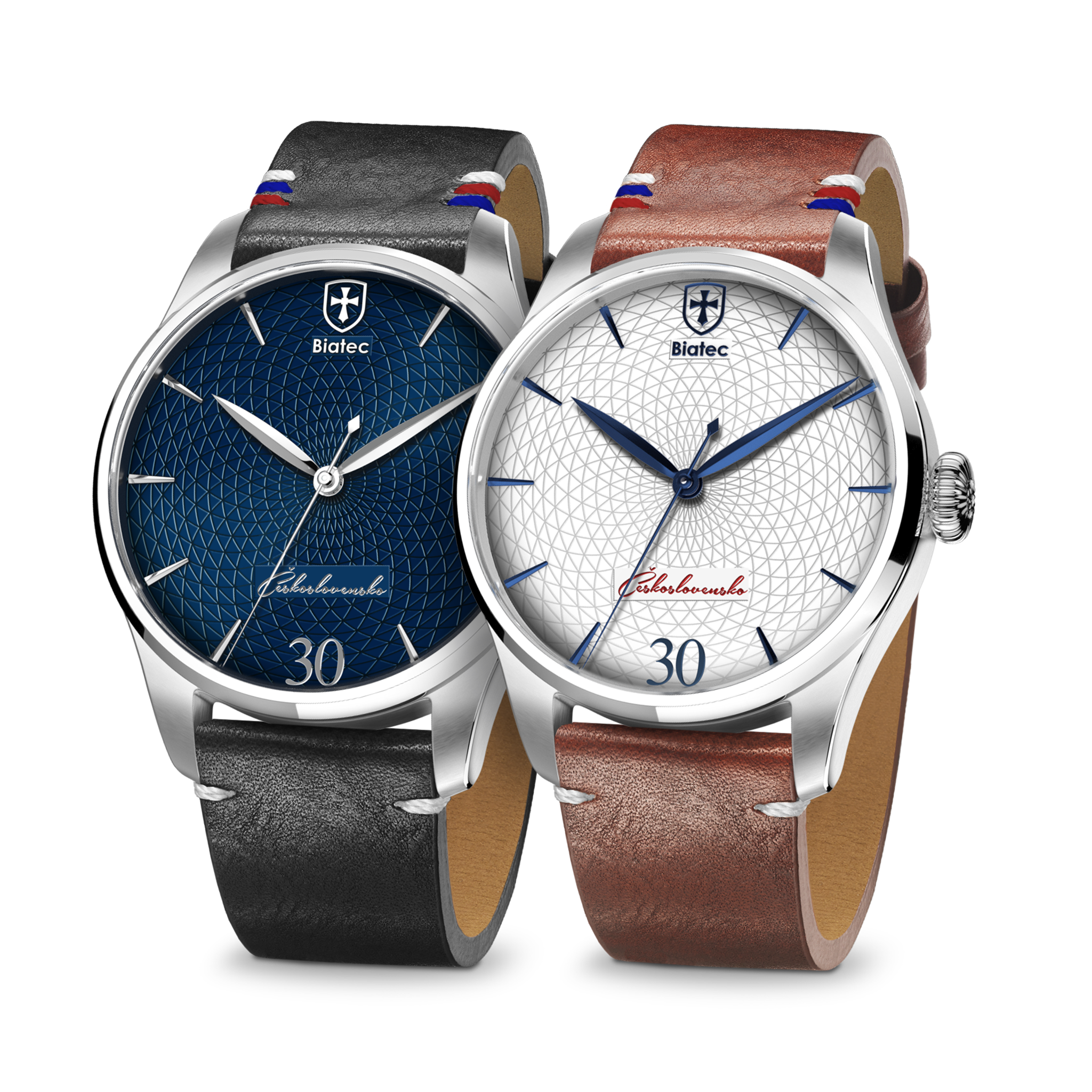 How did your successful limited edition Štefánik or Kriváň come about? Personally, I consider them to be very original and refined to the last detail.
Thanks. Being inspired by Štefánik is more than natural, especially when you are Slovak. I read a few publications about him and as a person he was truly an exceptional personality, very multitalented, and from my point of view it is incredible how one person can achieve such great things in such a short life as he has achieved. Basically, we can thank him as a nation for our existence. I was under Kriváň a week ago and every time you look at this mountain, you know that it is special. It is simply a symbol, a landmark of the Tatras.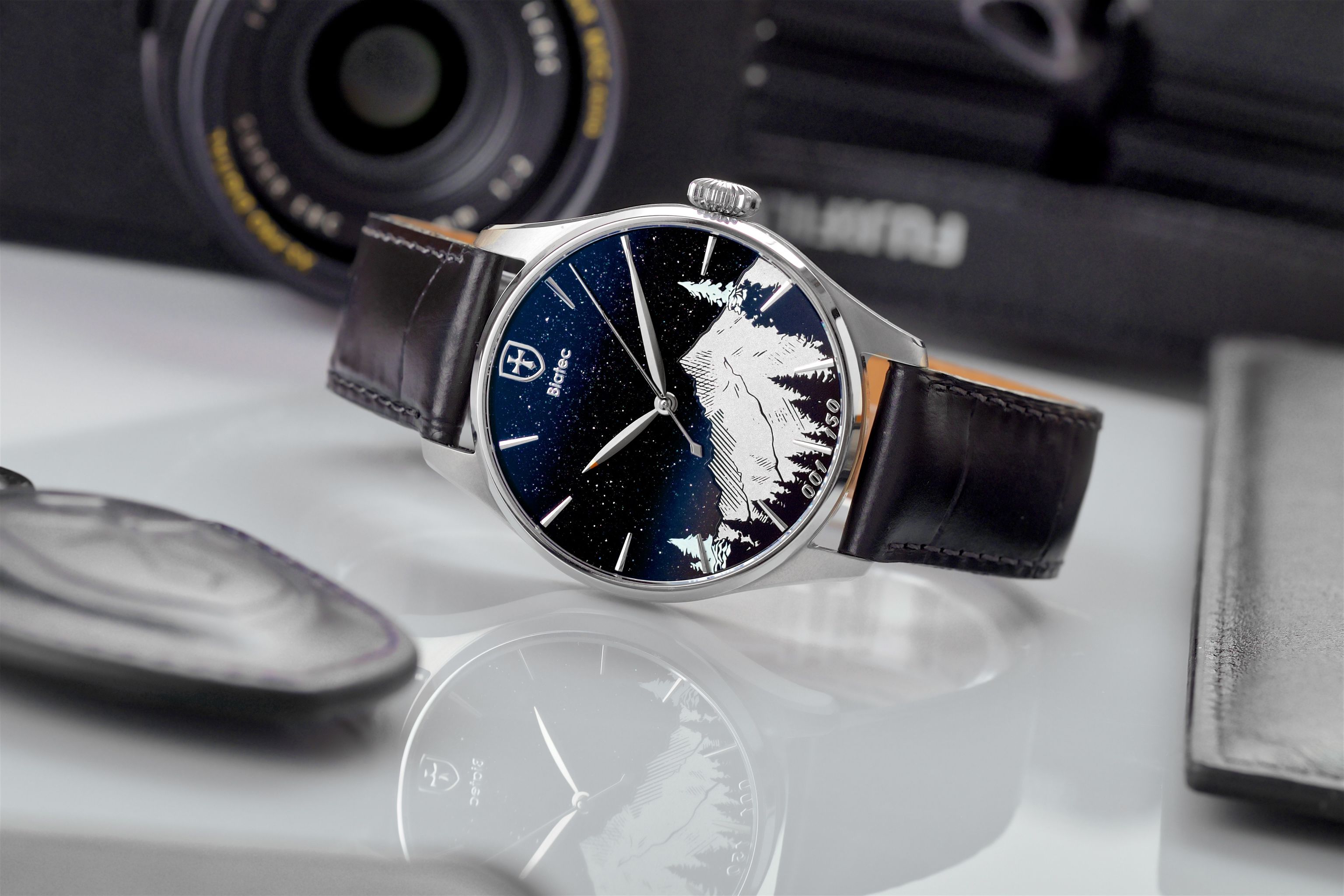 How would you describe your typical customer? And do you believe that even in the Czech Republic you can play on a certain patriotism and love of Czechs for Slovakia?
A typical customer is someone who shares similar values as we do. We are not offering a "fast fashion" products, we try to create valuable things that last a long time. So it can be said that anyone who likes quality watches but at the same time doesn't know or doesn't want to spend several months' salary on them can be our customer. If I had to sort it out, it's mostly people over 35 years old, so far mainly gentlemen, mostly middle management, doctors, entrepreneurs, but of course, it can basically be anyone who likes our watches. Many people buy our watches as gifts for their loved ones, sometimes even for employees.
Thanks for your time and good luck with Biatec!
I thank you for the opportunity to talk and I also wish you and Helveti all the best. I've been following it almost since its inception and it's incredible how far you've come in a relatively short period of time.
This interview was conducted between Peter Kožár (founder of Biatec Watches) and Jiří Štencek (founder of HELVETI)